RF Power Dividers are passive RF devices that split an input signal into two or more output signals with minimal losses. Power dividers are widely used in wireless systems to divide power across equally across the system. The out signals that are generated by the power divider are usually of equal amplitude and phase however based on the requirement dividers with can vary the amplitude and phase of the signals at the output.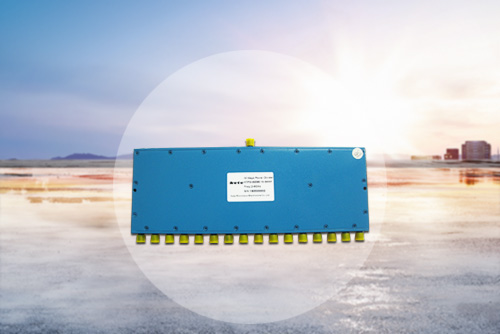 Key Specifications
Impedance:
Power Dividers are usually available in 50 Ohm and 75 Ohm configurations.
Configuration:
This is the number of ways the input signal is split by the power divider like 2 Way, 3 Way, 4 Way etc.
Power:
This is the average input power that the divider can handle.
Insertion Loss:
The signal lost when one signal is converted into multiple signals is called insertion loss, it is measured in dB.
Package Type:
Power Dividers are available in a number of packages. Some of the package types include - Module with Connectors, Surface Mount, Plug-In, Flat Pack and Drop In. Modules with connectors have multiple connector options like SMA, N Type, K Type, BNC, TNC etc.